Building Synergies Across APIs and IAM to Digitally Transform Your Enterprise
APIs are a key foundation of digital transformation and top-of-mind for any successful strategy. Without open APIs, which seamlessly connect your business to customers, partners and other stakeholders, your digital transformation strategy is likely to fail. Once you start exposing your enterprise capabilities to the external world as APIs, you need to make security a top priority. This isn't confined to just API security but also expands to identity and access management for individuals and groups that come in through APIs as wells as for the resources that are exposed.
Secured your spot for our workshop yet? Here's why you should sign up!
GDPR is a common concern, we're addressing mechanisms to overcome the challenges that it poses.
We will also
Explore the aspects of API management and identity and access management in the context of digital transformation
Discuss how to create a successful API and security strategy for digital transformation
Present real-life use cases presented by Redpill Linpro as to how Nordic companies enable digital transformation through API strategies and API management solutions
Experts for the day:
Sagara Gunathunge, Director, WSO2. Sagara is a part of the IAM team at WSO2, has shared his expertise with T-Systems, Bpifrance and is a past presenter at APACHECon. He's scheduled to speak at WSO2Con next week!
Henrik Gavelli, Chief executive officer, Redpill Linpro. Henrik Gavelli is the CEO of Redpill Linpro. He's an advocate of an open and transparent society and the first chairman of the Swedish Open Data counsel. You can meet him at the WSO2Con next week too.
Register
The event is free of charge, but the number of seats is limited. Register here today!
Presented by Sagara Gunathunge: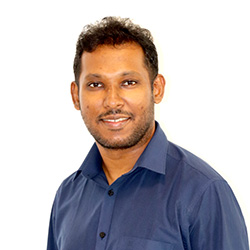 Sagara is a part of the team that spearheads WSO2's architecture efforts related to identity & access management. Previously, he was involved in developing WSO2 Application Server (now a part of WSO2 Enterprise Integrator) and WSO2 Governance Registry