2016-02-05
Today we are launching two new models to support customers with their initiatives to meet their demands in the API led economy as part of their Digital Transformation process.
The API Ready and API Maturity models have been designed using experience gained from being active in the API space during the last couple of years, both in Scandinavia and abroad. The objective is to offer customers the knowledge gained in a condensed way, without spending a fortune on consultancy hours and to help set their API initiatives in the right direction using proven tools and methodology. The launch is part of Redpill Linpros major initiative in the area of Integration and APIs to support Digital Transformation and creating bi-modal capabilities for our customers in the Nordic market.
Redpill Linpro has for quite some time collaborated with leading open source based connectivity platforms and it was through these that they first came into contact with the concept of API Management and using APIs to fuel new business opportunities and increase internal control.  
Thanks to these experiences and initiatives with Scandinavian customers, Redpill Linpro was able to condensed their knowledge to an API Ready model. A model intended to give guidance on how to start and develop API initiatives. 
The API Maturity Model was designed for organizations that have already started their API initiative and provides an analysis that defines the solvency of the initiative. These two models combined give organizations the required tools to lead their API initiatives to success.
The API Ready and API Maturity models have been described in a series of blog posts.
More information?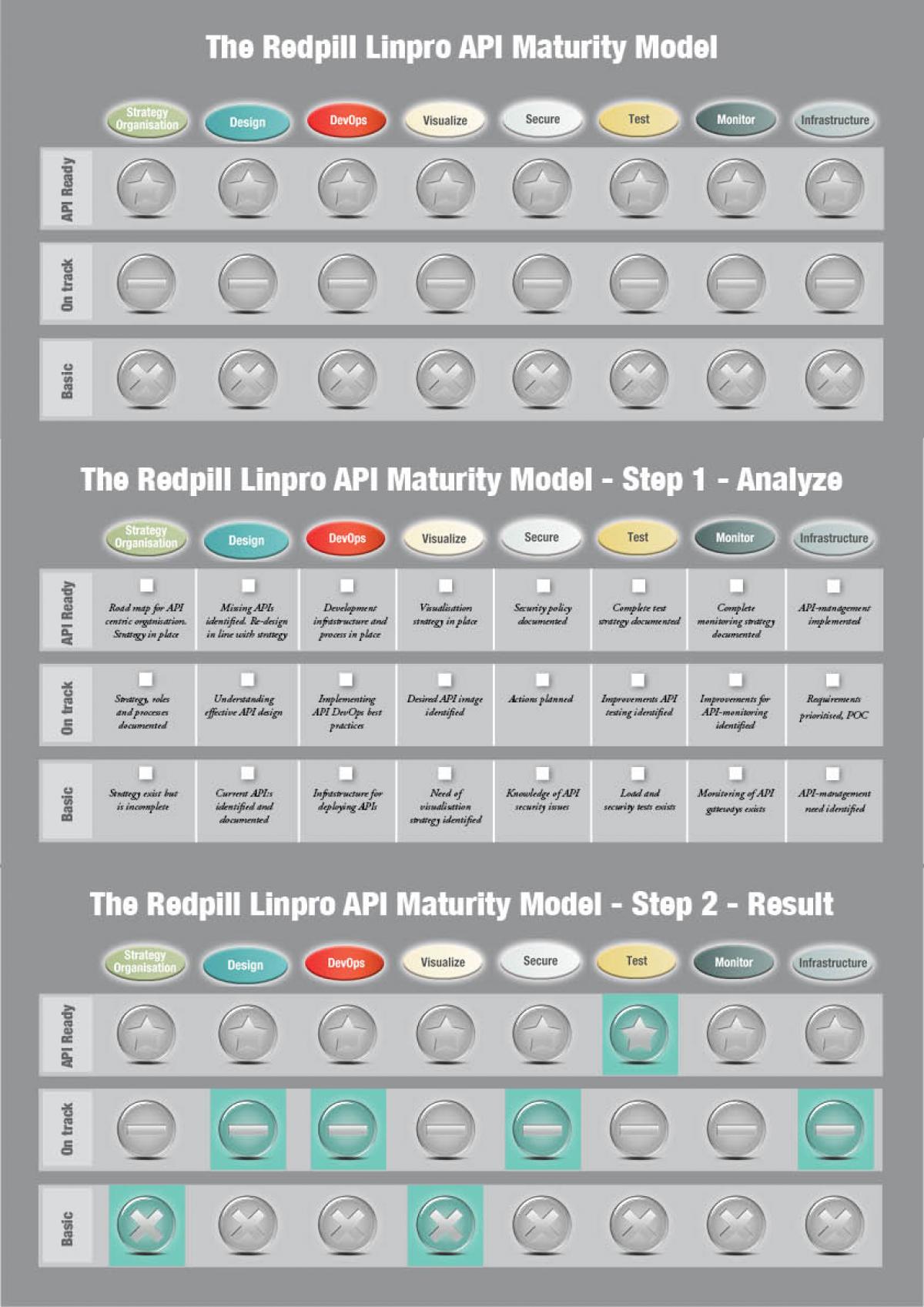 Written by
Redpill Linpro