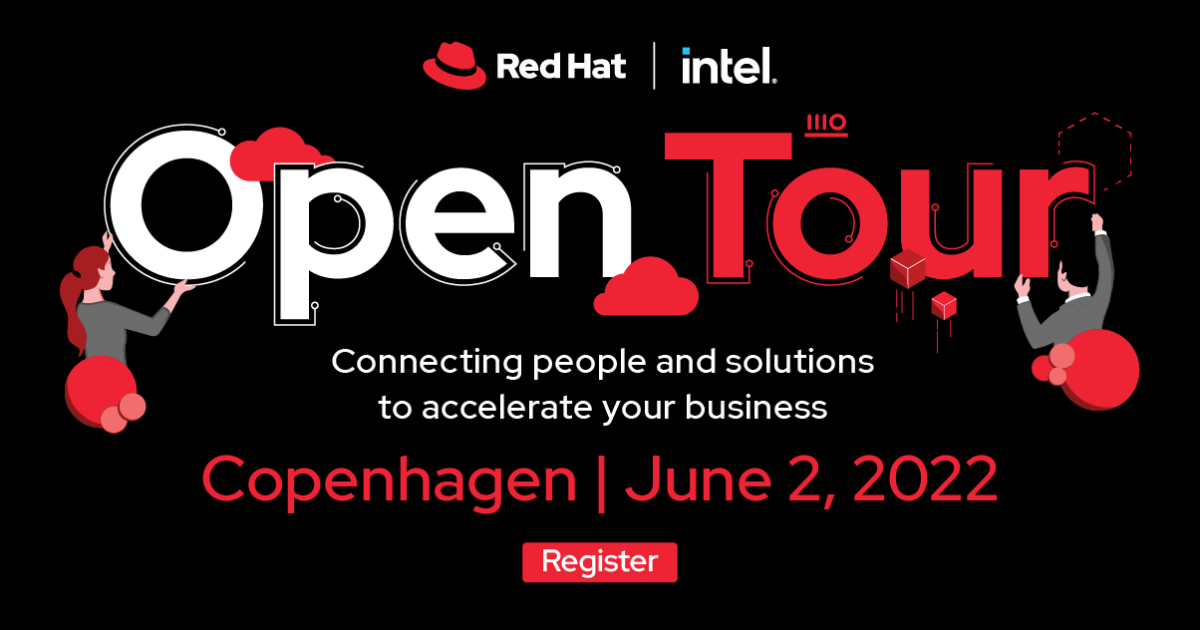 Red Hat & Intel Open Tour is bringing you the latest and greatest updates on Red Hat Enterprise Linux 9, Red Hat Ansible, Red Hat OpenShift and much more.
Join the Red Hat Open Tour
There will be plenty of opportunities to meet our own Red Hat experts and partners as well as networking with other Red Hat users. We will be hosting both technical sessions and business updates together with some of our customers.
Join us for a day of learning, networking and experiencing the power of open source solutions.