With Integration as a Service, you will gain access to integration when and how you need it. we will provide the integration capacity you require when you need it based on your 100+ years of experience delivered from our Nordic offices.

You will be able to migrate or leave at any time. With Integration as a Service you will get a predictable cost structure to make your ROI calculations a breeze, it will be easy to scale up and down, you can order integrations when you need them and gain access to a complete one-stop-shop for all your integration needs.
You provide the requirements – we do the rest. 
How does it work?
We have established an integration platform in our Nordic cloud datacenters based on leading Open Source products. These products are also ranked as leaders by several of the leading analyst organisations.
On top of this platform we maintain the required infrastructure, develop, monitor and manage your integrations for you. This means that you will free up resources and time for your core business rather than using them for integrating your various systems.
The only thing you need to do is to provide us with the use case, requirements and potential access to systems and we will take care of the rest.
Your choice of integration size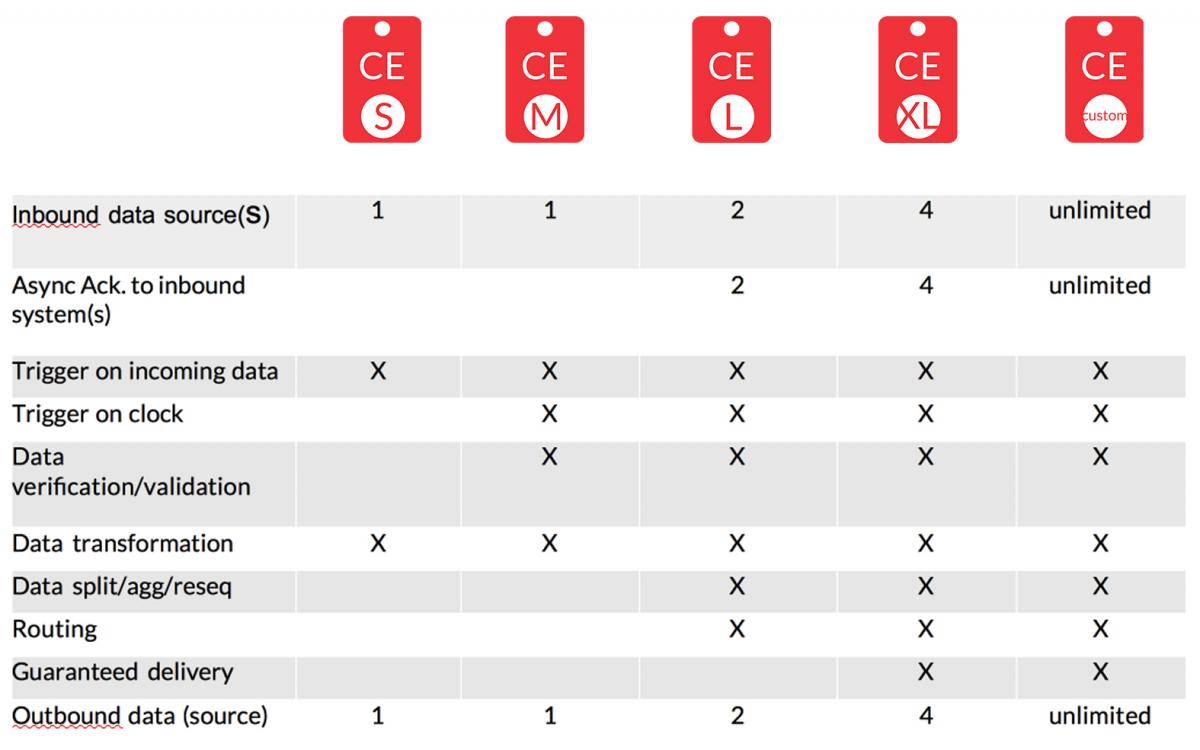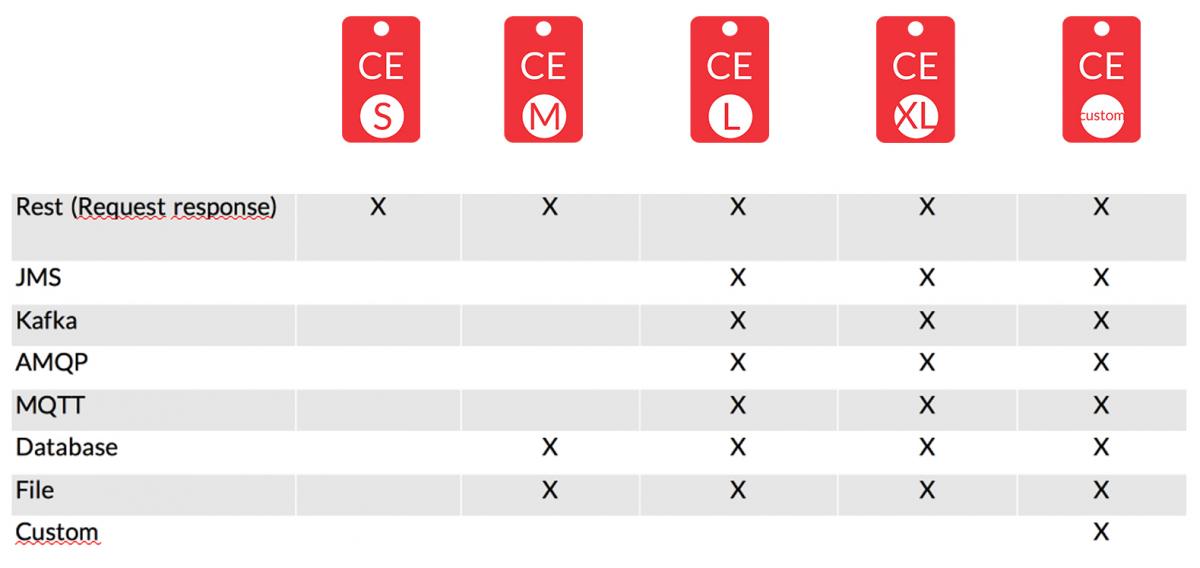 Terms and conditions
Contract for each integration needs to be signed for an initial period of 12 months. If you are prepared to commit for 24 months we will give a 20% discount and if you commit for 36 months we will provide you with a 30% discount. 
Monthly invoicing in arrears.
Change requests for deployed integrations charge on T&M basis.
Additional versions deployed to run simultaneously are charged as separate integrations.
High Availability can be added for CE.small and CE.medium at an extra fee. Please enquire.
SLAs can be improved for an extra fee. Please enquire.
Customer needs to provide written specification of integration requirements. Redpill Linpro can assist with creation of specification on a T&M basis.
Customer needs to ensure inbound and outbound system accessability. Connectivity Engine integrations includes SSL access, other solutions (like VPN) may include additional fees.
Redpill Linpro is not responsible for any accessability of inbound or outbound systems. If any inbound/outbound systems are inaccessable, which may result in information loss, is not the responsibility of the service provider.