2016-08-24
An important part of the relationship between yourself as one of our customers and us is the availability of information, and easy access to it
In an effort to improve the way our customers can get access to information, our team has worked on a new and improved version of our customer portal.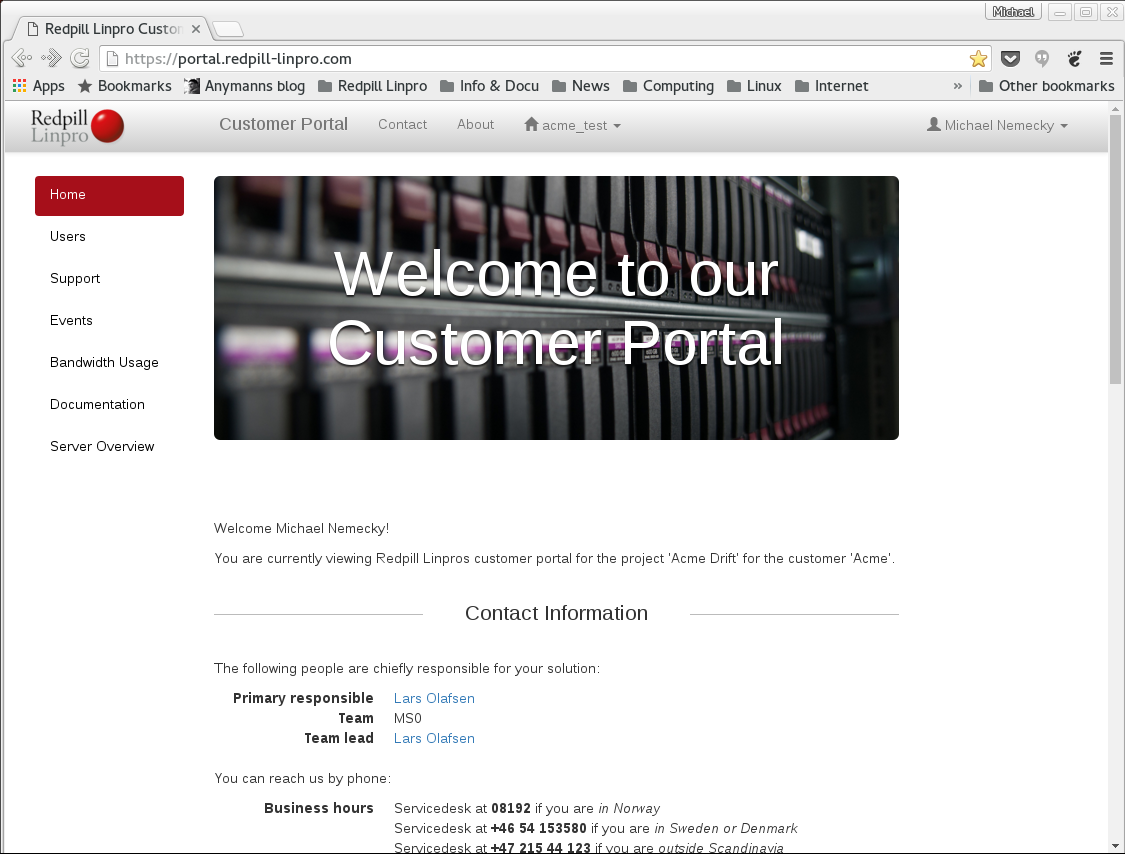 The most obvious improvement is probably a modern, user friendly look and feel of the user interface, which is now also mobile friendly.
A more important improvement, albeit invisible for the end user, is the fact that we're using micro services for communications between the portal and our numerous backend systems. There are several advantages with this approach:
no dependencies when upgrading one of the backend systems – adjust the micro service to reflect the changes, and we're good to go
better security control – access can be controlled at the service level
presenting always up-to-date information
With this architecture in place, we expect to further improve and expand the information and services provided through our customer portal in the future.
You can find our customer portal at https://portal.redpill-linpro.com/ - please do not hesitate to contact us if you have any questions or suggestions for new services in the portal.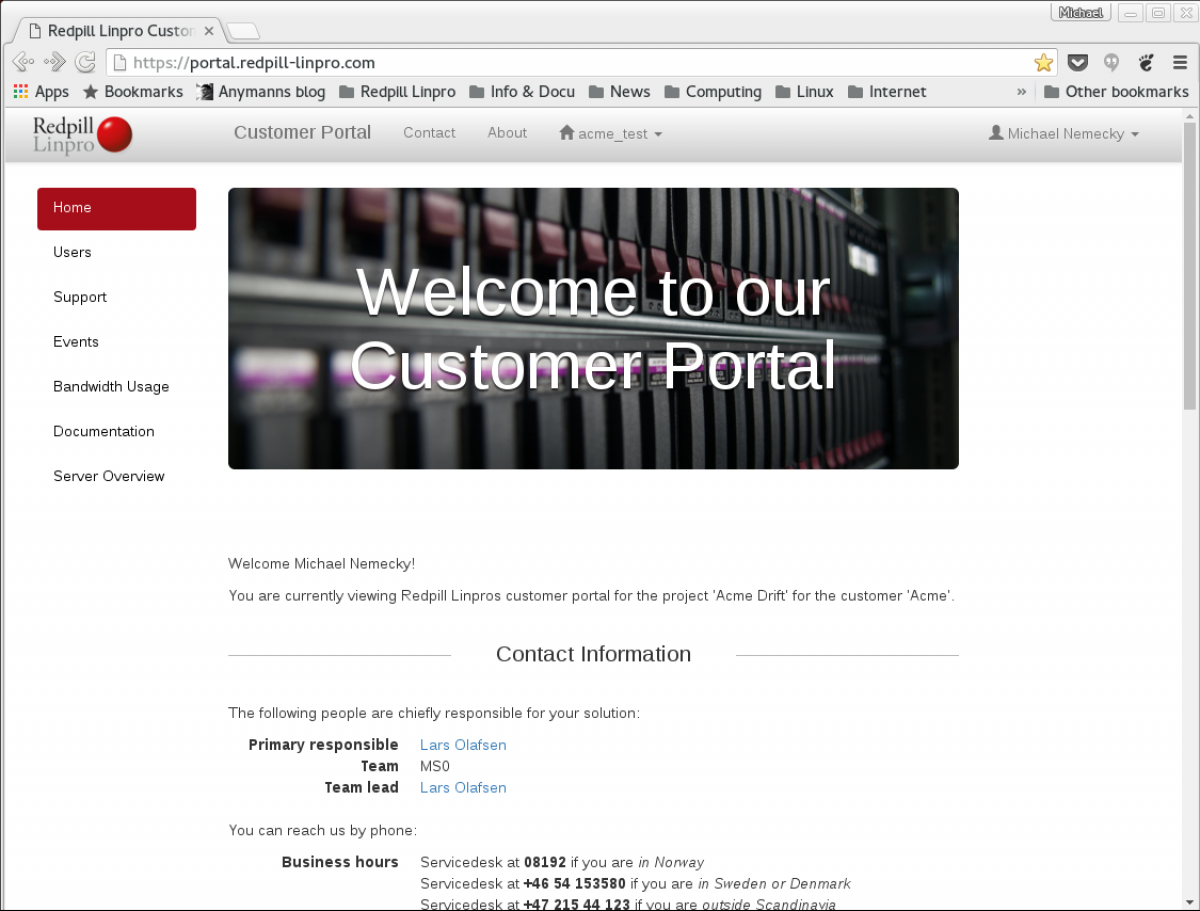 Written by
Susannah Eriksson