2021-05-06
The digitisation of today is relying on connectivity and productised APIs. One industry that has been falling a bit behind in the digitisation race is manufacturing. Companies in the manufacturing industry have often been around for quite some time and have an extensive heritage and legacy to take into consideration.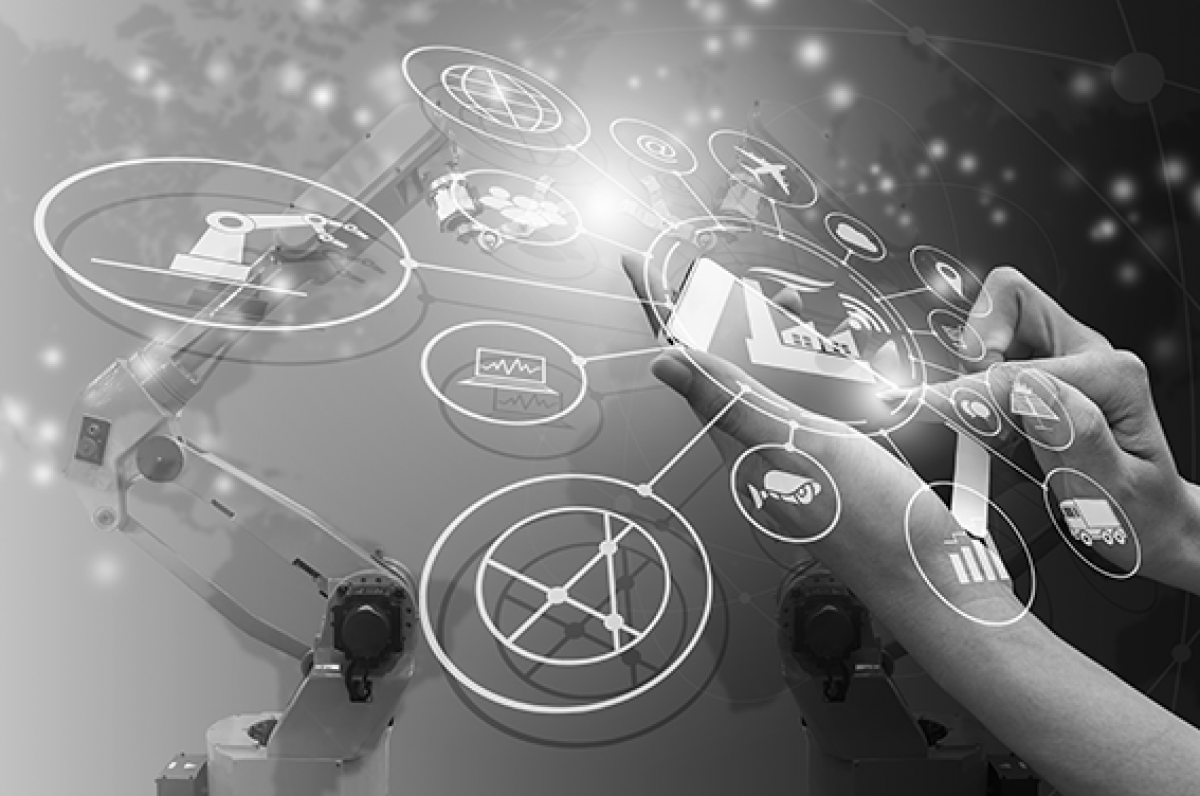 But...what happens if these organisations don't embark on their connectivity journeys and what possibilities do they miss out on if they don't act now? This is something that we will elaborate on in this and coming blog posts focusing on the connectivity challenges of the manufacturing industry...
The ongoing digitisation is something that affects everyone, from private persons (like you and I) to public organisations and private companies in various industries. Customers, employees, owners and other stakeholders expectations on efficiency, available information, time to delivery etc are increasing and this affects all parts of the organisation.
We don't have enough space to cover all challenges and opportunities with digitisation in this short blog post, so let us focus on three macro trends that will in particular affect companies within manufacturing...
Increasing customer expectations and rise of marketplace
At the end of the day, we're all private consumers in one way or another. Today's B2B customer expectations have increased and is now closely aligned to a private shopping experience. In fact 90% of B2B customers now expects to use mobile during the decision making process.
Consumers of today use a lot of various information sources and expect to be able to compare products and various configurations quite thoroughly through mobile or web interfaces. For this we can just compare with your own and mine consumer behavior when purchasing or comparing products on line.
B2B customers expects the same experience for their work related decision making. 
Growing demand for innovative products and services
Another interesting trend is the ever increasing demand for innovative products and services that keep raising. We now see that 35% of the value coming from a manufacturing organisation is made by software and services.
At the same time as this creates a lot of possibility and value, it also creates lots of data can be used to further develop products or services. We just need to find efficient ways to gather the data and create valuable information from it.
Some data also needs to be fed back to products/machines, customers or services staff for efficient use and decision making related to the use of products/machines. 
New Services & Business Models
And finally, the growing requirement for operational efficiency has now become one of the main reasons that CEOs/CIOs are accelerating and investing in digital transformation initiatives over the coming 12 months.
To enable business development and keep up with the expectations from all stakeholders, manufacturers will have to unlock data from legacy systems and enable connectivity through productised APIs. This is the only way to scale in an efficient and sustainable way. 
This is why leaders in companies know that this has to be top of mind and digitisation has certainly moved up the priority list in recent times. Now is also the best time to tackle these challenges and being able to do more with less and more accurately is essential to success and survival.
The expectation is that digital communication is real-time and and accurate. The need for accessing quality assured and relevant data from basically anywhere is also ramping up. Manufacturing companies are trying to figure out a consistent journey for their partners, customers as well as all internal and external stakeholders. 
More to read
So why is this challenge so much harder for manufacturing companies, what is holding them back and how to solve the challenge? These are questions that we will address in coming blog posts on this topic…
This blog post has been published by Redpill Linpro in cooperation with MuleSoft. Read more on the topic of solving the connectivity issues for manufacturing companies on the following links :
Sources: McKinsey "Four pathways to digital growth that work for B2B companies"; "Supply Chain 4.0: Opportunities to use your supply chain for differentiation"; How-b2b-digital-leaders-drive-five-times-more-revenue-growth-than-their-peers; Deliver on time or pay the fine: Speed and precision as the new supply-chain drivers; Radically rethink your strategy: How digital B2B ecosystems can help traditional manufacturers create and protect value; Five ways that ESG creates value

Written by
Fredrik Svensson