2021-03-24
During the Covid pandemic we have been getting used to working out of the office, with various video conferencing solutions as the primary mean of contact with colleagues, customers and partners. Many of us are used to video conference meetings that starts with (best case) a couple of minutes of "can you hear me?", "no – can't hear you", "do you see me now?" and so forth….Another concern in these days of advanced surveillance tooling, AI, GDPR and Schrems II verdicts, is the question of who is really listening in to our conversation when using a cloud based video conferencing solution?
Video conferencing, remote work and collaboration on the agenda
With lock downs and "work from home" regulations in the wake of the Covid pandemic, efficient remote working is really on the agenda for most organisations today. Not only through the pandemic, but also as a consequence of new cooperation patterns and the flexibility offered to employees through remote working, this is likely to adjust our future approach as to where we will be working.
We have already seen large corporations like Spotify and Salesforce proclaim that they do not expect employees to return to the office on a permanent basis post pandemic. This is something that many organisation will have to adjust to, as the expectation of their employees will be to enjoy the flexibility of being able to work from basically anywhere.
Organisations need to find easily accessible and secure solutions for video conferencing and collaboration to meet this demand and obligations from customers, partners, government and last, but not least, employees.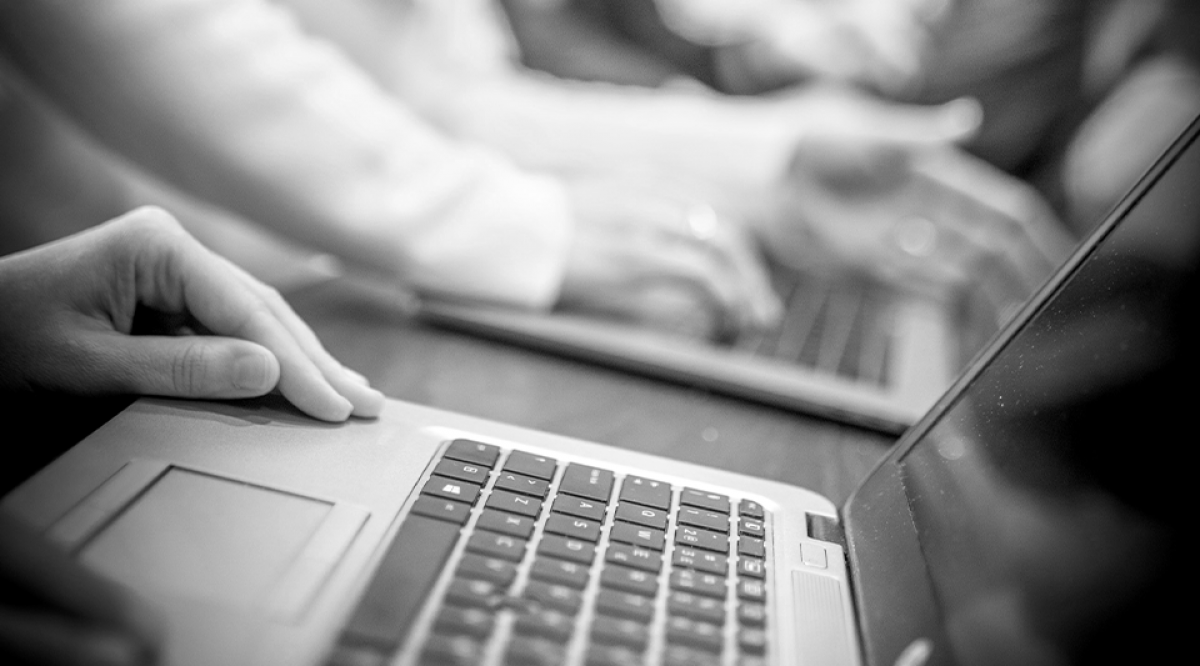 Why is video conferencing complex?
The concept of efficient video conferencing/collaboration still appears to many as complex and troublesome. Many of us have seen the parodic videos of failed video conference calls (and maybe been in one or two of them ourselves) and been forced to sit through video calls with bad sound or picture quality.
Really, this shouldn't be so hard. In a time where we can both stream our favorite music through services like Spotify and stream movies or series through the likes of Disney+, Netflix, Amazon and others, we really should be able to deliver video conferencing services in an equally easily accessible way.
Security?
For large corporations and governmental agencies, one obstacle for using efficient video conferencing services can be security and protection against advanced industrial espionage. For us living in the EU, regulations like GDPR and the recent Schrems II verdict, can create question marks on how/if we can really use US (or outside of EU) cloud based services for this purpose.
With advanced tooling available today for surveillance and data analysis, who knows who is really listening in on digital conversations and what kind of personal data is really stored in these cloud based services? Might be that no data is stored (at least according to vendors), but just the slightest doubt that personal information is in reality left on cloud based services has forced several public organisations to make the decision to avoid these services.
Instead they are stuck with older video conferencing solutions that can be installed on prem, which affects perceived quality and meeting efficiency.
Video conferencing as a Service
To address the above challenges and meet the demand of the future, we decided to launch a "Video conference as a service" offering. With this offering we will utilise existing Redpill Linpro Nordic Cloud private cloud solution to host the Open Source based solution Jitsi Meet. This way we will be able to offer users both access to a really easy to use video conferencing/collaboration tool, that we can ensure no one is listening in to.
We can also ensure that no personal data is stored with outside EU based cloud services, as our private cloud solution is 100% located in Europe. The Jitsi Meet Open Source project provides an application that is very easy to use either through the web browser of your choice or through your smart phone app.
With our "Video Conference as a Service" offering we have made it very easy to stay connected with employees, customers and partners digitally without any security or privacy concerns. 

Written by
Fredrik Svensson